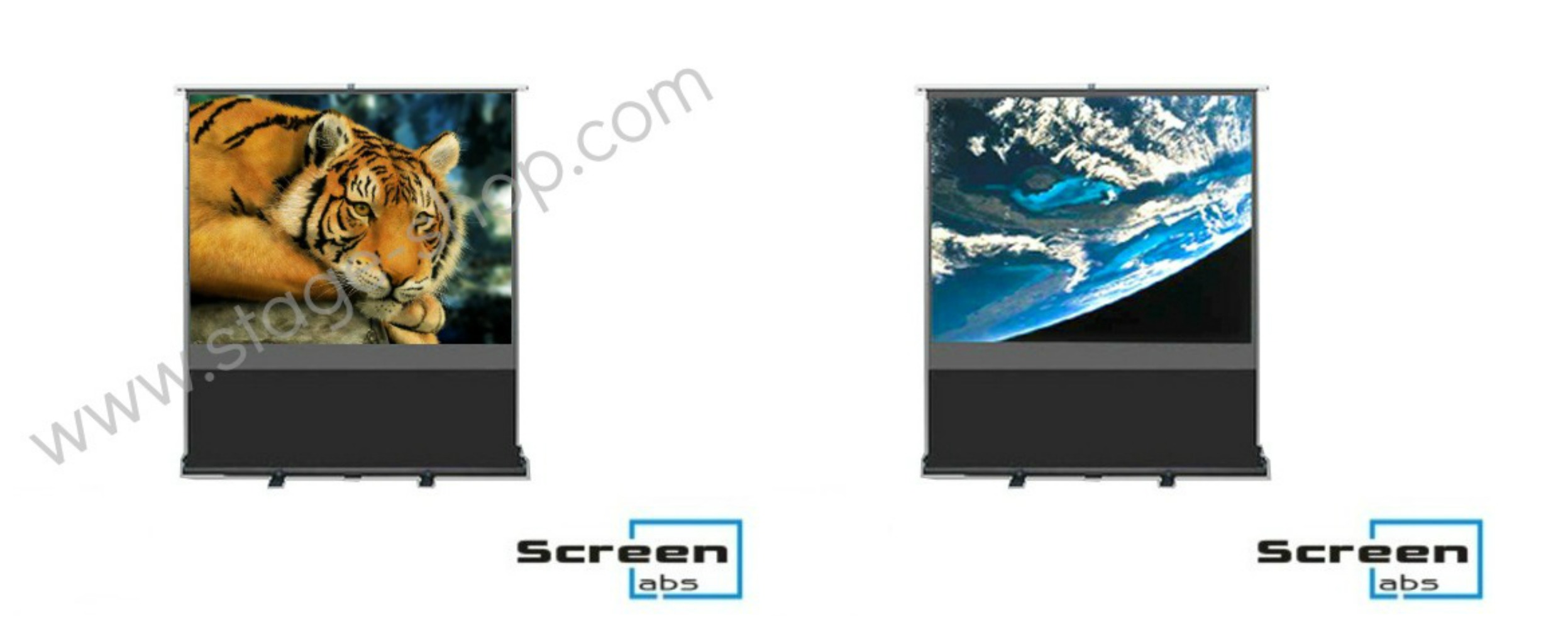 ---
The Easy Riser by Screen Labs is vertical rising projector screen, that is designed to be used and positioned on a table. This screen comes inclusive with High Quality Fiberglass Matte White Surface as a standard with a Gain of 1.0. Includes 4cm Black Borders to each side. The Easy Riser uses a Gas Strut mechanism which allows the screen to be set at any height. The Screen is housed in its own metal case, with a lid and rotating legs, and can be set up very easily in seconds. Excellent value for money when compared to similar style screens. This Screen Labs projector screen is a portable mini projection screen.


Easy Riser Catalogue
---
This product is perfectly used where a tripod or small fixed screen isn't necessary and used mainly for smaller sized groups. These types of screen are ideal for educational and business presentations. Easy Riser projection screens are a stand mounted screen, these screens usually pull up and hang from an integral back rest. The screens are easy to retract you simply un-hook the screen from the backrest and the spring mechanism will pull the fabric back inside the casing. The Casing has a carry handle for easy transportation. This product is a durable, high quality, portable for many applications. Easy Riser's are easily transportable, reliable and excellent value for money. Additionally, setting up the screen is done in no less than 10 seconds!

---
Benefits:
Gas strut operated
Rotating legs as standard
40mm Black borders to each side
Vertical Rising
Table Top presentation
Fiberglass Matte White Surface
Excellent value for money
Set-up in seconds
Simplistic design
Carry handle for easy transportation
---
Viewing surfaces available with this model are:

---