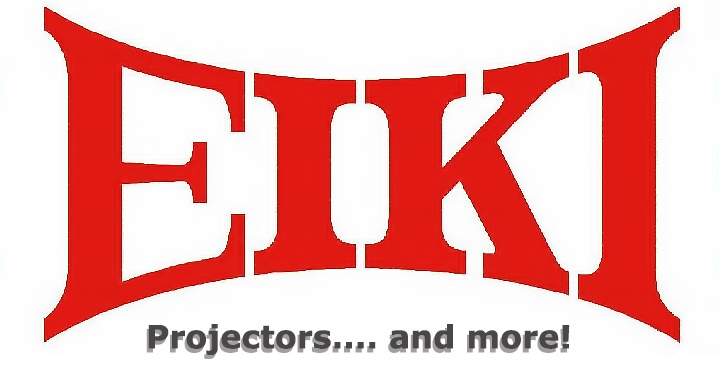 The widest range and best value of any projector manufacturer.
We all know there are hundreds of projectors on the market from many reputable manufacturers. but no other manufacturer offers the range that Eiki does.
Eiki Features an extensive selection of both LCD and DLP models ranging from 2500 ANSI Lumens models to 15000 ANSI
Why buy Eiki?
Largest choice of models from any manufacturer.

Established and respected manufacturer you can trust.

High quality, well designed and easy to install.

Unique 5 year warranty.

Free loan replacement plan.
The highest brightness LCD projector available today.
The new Eiki LC-XT6 offers users the lowest cost solution for non HD high brightness applications.

Self-cleaning low maintenance filter system.

Built in Edge blending.

Constant brightness and colour matching.

Corner Keystone for easy projector positioning.

11 optional lenses.
Extensive warranties.
All Eiki projectors carry a unique 5 year warranty. This comprises a 3 year loan exchange scheme (onsite for Event Line Models), normally on a next working day basis. Years 4 and 5 are a return to base scheme, where the projector is returned direct to us where will send off to our service team that carry out repairs. Some models features 24/7 warranties as well.
Office Line models are covered by a three year, next day deinstall/reinstall warranty, and one year lamp warranty
---