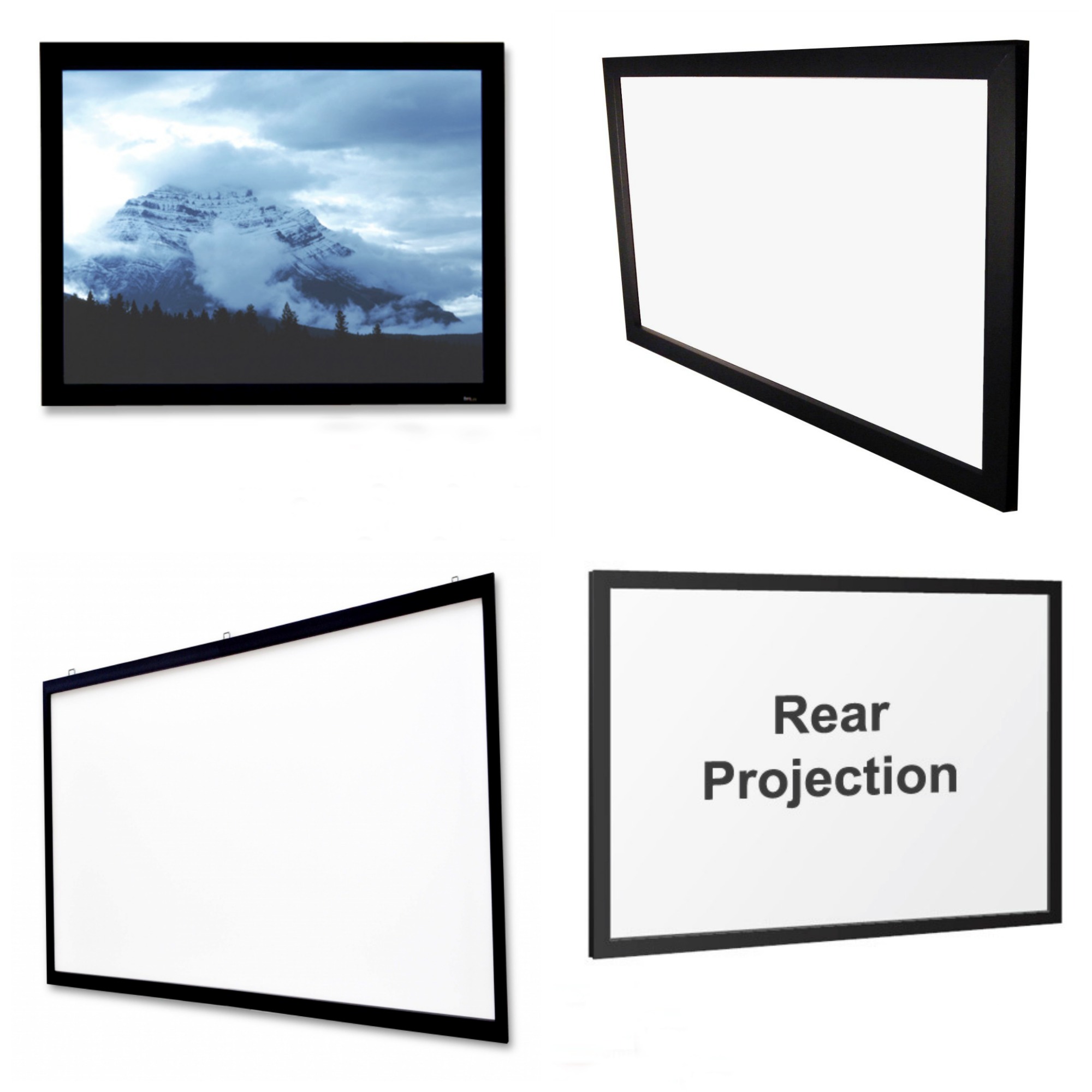 With the ongoing development of technology Video Projection Systems are becoming more common within the cinema industry. The Fixed Frame screen offers the best solution for Home and Professional Cinema systems as they are permanently fixed screens with a flat projection surface with a black border on all sides that can blend in with any décor. The fixed frame fabrics stay strong and taught along the screen surface. The fabric is specially designed so it cannot wave or bend between the frames permanent screens stay more tautly stretched and therefore producing more accurate pictures.
---
A Fixed Frame Projector Screen is for a permanent solution. The fixed frame approach will often be the simplest and most convenient for applications where space and moving the article isn't an easy occurrence as Fixed Frame screens do not need to be moved or hidden when not in use. If you have a dedicated wall to install a screen, then the fixed frame screen should be your screen of choice. The Fixed Frame screen can be purchased with a range of different finishes and comes inclusive with an infinite tensioning system to offer superior lay-flat qualities.
---
Unlike manual and electric screens these fixed frame screens are more susceptible to damage from air pollution and therefore are not suitable for environments where such damage might occur. It's widely considered that Fixed Frame screens are far more superior for indoor use.
---