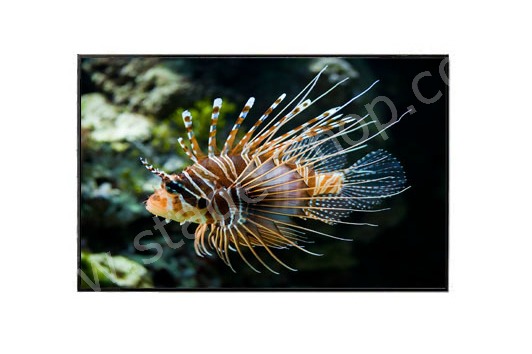 ---
The Superwall by Screen Labs is the larger "New Design" projection screen product. This product comes inclusive with a new design white square steel case with Fibre Glass Matte White screen Surface as a standard with a Gain of 1.0. The Superwall has four mounting points on each end cap ensure the screen can be firmly fixed to the wall or ceiling. This 'New Design' by Screen Labs is a new robust design which also incorporates a unique soft close mechanism (just a small tug down on the screen is all that is required and the screen will effortlessly roll back up itself).

This product additionally comes complete with 4cm black borders to all sides and an additional 25cm top black leader on 16/9 and 16/10 formats. Additional screen surfaces can be made available. This is a manual pull down screen which allows a silent operation. Due to this product being so user friendly it makes this item perfect for Home, Business or Educational use.


---
Easy Installation:
You find the joist on the ceiling or any appropriate fixing on the wall and then fix both of the hanging brackets
Then offer up the casing making sure the plastic clips on the brackets are in the open (down) position. The bracket should be inserted under the front profile first and then you push the back end in until it clicks into place
At this stage all you need to do is to ensure the screen is aligned with the projector correctly and then tighten the black screw to ensure that pulling the plastic release cannot result in the screen coming off the brackets
---
Benefits:
250mm Top black leader
40mm Black borders to all sides
Adjustable channel fixing L-brackets make ceiling or wall installation extremely easy
Installation is suitable for any flat surfaces, the screens are suitable for boardrooms, classrooms, entertainment venues, outdoor venues, pub, club and bar venues and home entertainment use
Spring-roller operated, ensures long-term screen integrity providing a consistent flat projection surface
Pull the screen down to the desired position
Hold still for three seconds until it automatically locks where it has been stopped
To release just tug down and guide the screen back up to the top until it is fully retracted. This will then prevent damage to your projector screen and help to prevent V-waves from forming on the screens fabric.