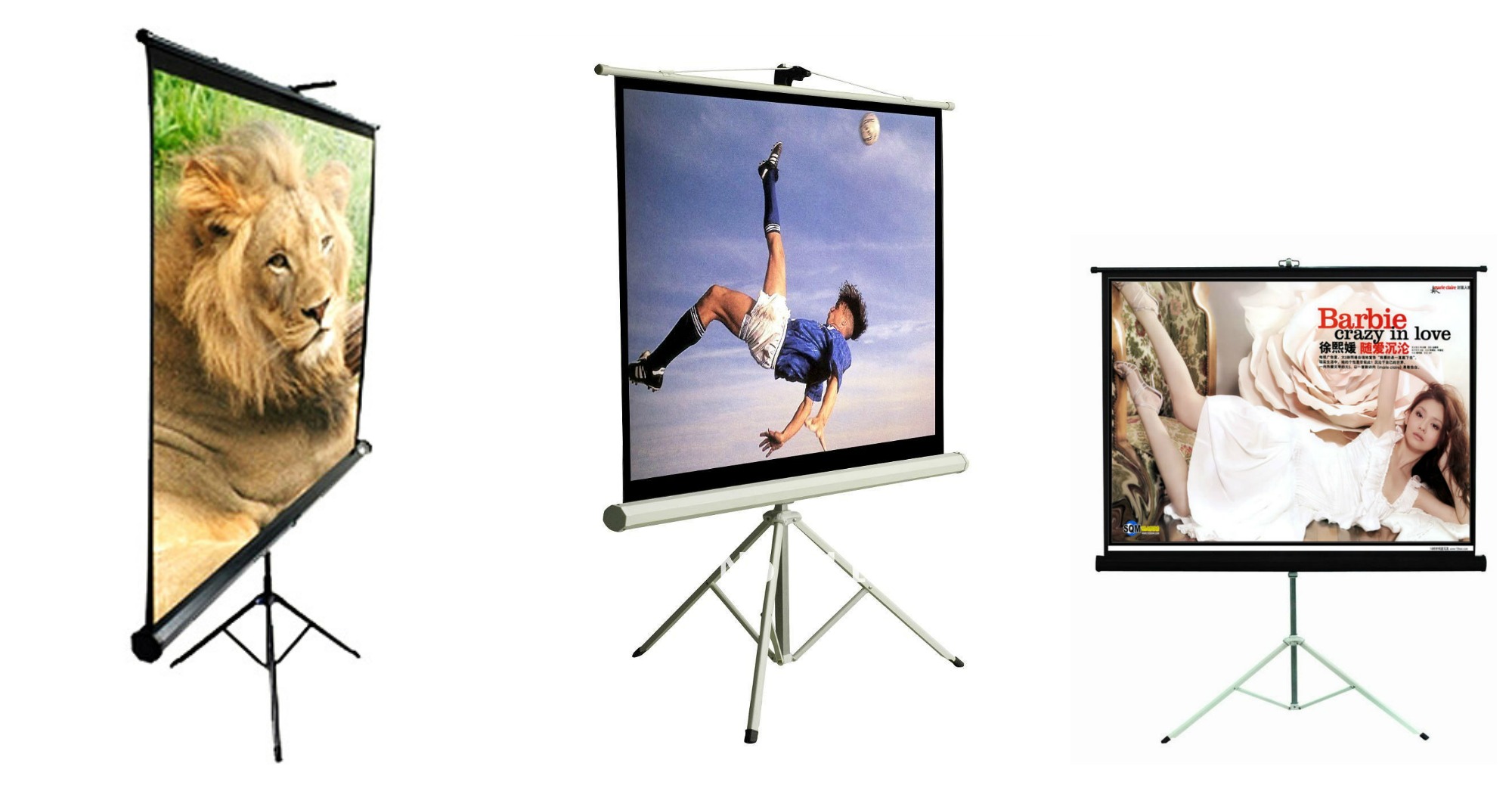 ---
The Tripod by Screen Labs is a portable spring screen which has an inclusive floor stand which allows the screen to lock into a position of choice. The Tripod has 3cm Black Borders to all sides and built in keystone eliminator (4cm Black Borders on +244cm wide screens). Due to the size of the Tripod this product is useful in small rooms that do not need a fixed screen. This screen can be suitable for business professional or home use for an example presentations and meetings with not many people. This product is a durable, high quality widescreen portable tripod screen for many applications.


Tripod Catalogue
---
This product comes inclusive with a standard Matte White fabric with black borders and comes fitted within a sturdy black metal cassette.
Show your films and widescreen videos on the move with this great product. The fabric is black backed to prevent light bleeding through if positioned in front of a window. It also has heavy duty feet and legs and an integrated carrying handle and keystone elimination bracket. Tripod screens are easily transportable, reliable and excellent value for money. The Matte White screen surface reduces glare for the perfect viewing angle for any position. When not in use the screen rolls up and is housed inside the attractive black metal casing, which has a built in handle for easy transportation. Additionally, setting up the screen is done in no less than 10 seconds!

---
Benefits:
Available in different sizes.
Great value for money
Suitable for all types of projection
Small & Portable
Fibre Glass Matt White Surface, housed in a black hexagonal steel case
Heavy duty construction, with detachable legs
Screen can be cleaned with mild soap and water
Produces a clear, bright image
Wide screen angle makes it viewable from multiple locations in the room
Setting up the screen is done in no less than 10 seconds.
---
Viewing surfaces available with this model are:
---