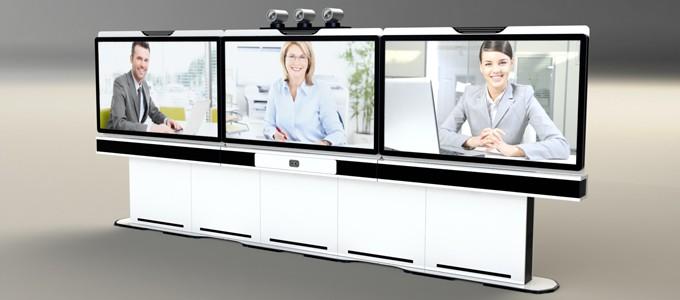 ---
Video Conferencing and Presentation applications.
Ashton Bentley design and manufacture a range of complete technically advanced, modular solutions specifically for HD Teleprescence, Video Conferencing and Presentation applications.

Each system provides a simple to use, semi automatic input and control interface and display environment, optimised for today's leading video conferencing and teleprescence codecs and cameras.

Available "off the shelf", each Ashton Bentley system can be assembled within minutes without tools, reducing both deployment costs and time.

The ABox core processor is the heart of each Ashton Bentley room system The ABox provides system control, signal routing, power distribution and IP monitoring The ABox DSP also provides 4 microphone inputs, audio processing and echo cancellation.

"Walk in and Work"
---