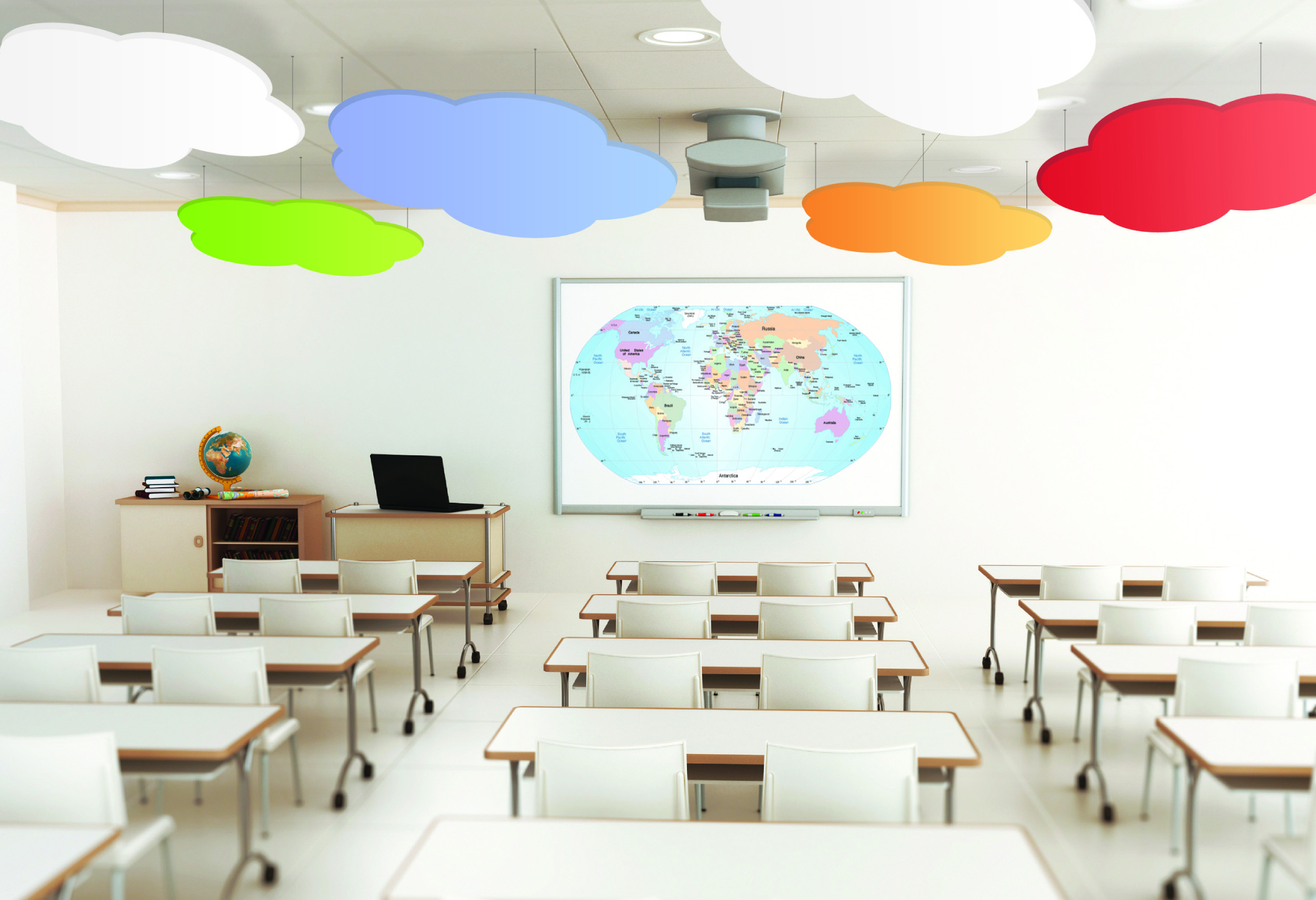 Camstage range of wall and ceiling sound absorbing panels offer an innovative method of absorbing noise in open plan area where there is high level of echo and reverberation.
The stunning visual effect of the products will leave the occupant or visitor with an impression of flair and forward thinking on behalf of the designer of the room or hall.
The panels are available in various shapes and in 80 different colours to enhance the acoustic properties as well as the aesthetic of the area.
Ceiling Clouds are a very effective treatment for the reduction of sound in ceiling areas. The CamStyle clouds not only allows to achieve excellent acoustic properties but also superb visual characteristics.